If you cannot see this email, please click here.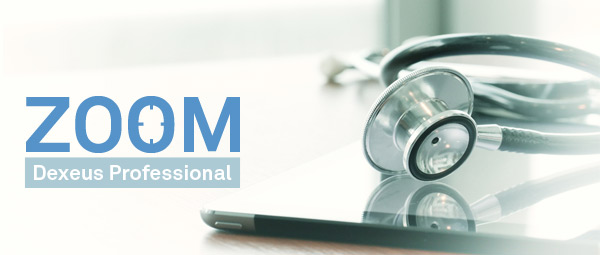 February 2017
Can aspirin help prevent preeclampsia in cases of risk?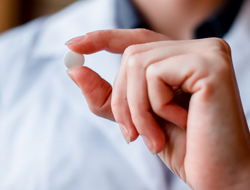 Impact of aspirin on trophoblastic invasion in women with abnormal uterine artery Doppler at 11 - 14 weeks: A randomized controlled study (ASAP).
Scazzocchio E, Oros D, Diaz D, Ramirez JC, Ricart M, Meler E, González de Agüero R, Gratacos E, Figueras F.
Ultrasound Obstet Gynecol. 2016 Nov 3. doi: 10.1002/uog.17351.
Preeclampsia is one of the disorders that can cause most complications during pregnancy. It is difficult to prevent, however. As a result, many studies have explored ways to predict preeclampsia and prevent it from occurring in high risk cases. The identification of patients at risk is based on multiple factors, including placental dysfunction, which is already identifiable in the first three months of pregnancy. In view of the above, a research group from BCNatal, in collaboration with the Obstetrics Service of Women's Health Dexeus and Lozano Blesa Clinic Hospital, have carried out a study to determine whether aspirin in patients with altered placental flow in the first three months of pregnancy can contribute to improve flow in the course of gestation and thus prevent the appearance of preeclampsia.
Read more
Why is cancer more aggressive in mammals?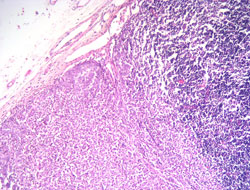 Immune editing switch (PIES): learning about immunomodulatory pathways from a unique case report
Bronchud MH, Tresserra F, Xu W, Warren S, Cusido M, Zantop B, Zenclussen AC, Cesano A.
Oncotarget. 2016 Nov 11. doi: 10.18632/oncotarget.13306.
It is possible that cancer cells have not invented new strategies to evade the immune system, and that they simply copy internal and natural genetic programs developed over millions of years of evolution, such as those used by the placenta to prevent foetal rejection by the pregnant woman. This is the main conclusion drawn by a study published in the journal Oncotarget, which for the first time has identified a series of immune regulating genes that are over-expressed or silenced by cancer cells, imitating the cells of the placenta. This strategy could prove crucial for tumour development, and according to the authors might help to partially explain why the most aggressive cancers in terms of local invasion and metastasis are usually found in mammals, and not in other vertebrates or invertebrates, or plants.
Read more
How is competence in the diagnosis of uterine malformations evaluated?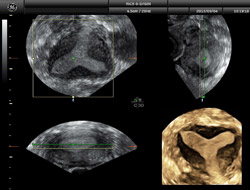 Training performance in diagnosis of congenital uterine anomalies with 3-dimensional sonography: A learning curve cumulative summation analysis
Pascual MA, Alcazar JL, Graupera B, Rodriguez I, Guerriero S, Mallafre A, de Lorenzo C, Hereter L. J
Ultrasound Med. 2016 Dec;35(12):2589-2594.
Many studies have shown three-dimensional (3D) ultrasound to be useful in establishing a precise diagnosis of uterine malformations of congenital origin. A correct analysis requires specific training, however. For this reason, and in order to establish whether residents who receive training in this field progress adequately during the process, a team led by Dr. María Angela Pascual, of the Department of Gynaecological Imaging Diagnosis of the Women's Health Dexeus Centre, in collaboration with other experts from the University of Navarra and the University of Cagliari (Italy), have carried out a study to analyse whether the CUSUM (learning curve cumulative summation) test is effective in confirming acquisition of the required skills.
Read more
Does the environment in which the embryo grows condition its future?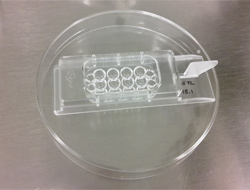 Time to take human embryo culture seriously.
Sunde A, Brison D, Dumoulin J, Harper J, Lundin K, Magli MC, Van den Abbeel E, Veiga A.
Hum Reprod. 2016 Oct;31(10):2174-82. doi: 10.1093/humrep/dew157.
Different studies suggest that the composition of the culture medium in which embryos obtained by assisted reproduction techniques are grown could have an impact upon their quality and on the uterine implantation success rate. Indeed, it might even influence foetal growth, weight at birth of the infant, and susceptibility to certain diseases in adult life, such as type 2 diabetes or cardiovascular problems. However, media formulation varies greatly, and laboratories typically use and combine different compounds. As a result, it is difficult to know their possible short- and long-term effects.
For this reason, a group of investigators of the European Society of Human Reproduction and Embryology (ESRHE), including Dr. Anna Veiga, R&D Director of Reproductive Medicine Unit of Women's Health Dexeus, has carried out a study which in sum compiles all current knowledge in this field, with the definition of a number of recommendations. The study has recently been published in the journal Human Reproduction.
Read more

If you no longer wish to receive these e-mails, please click here.
We inform you that this communication is in accordance with the Organic Law 15/1999 regarding data protection and with Law 34/2002 about information society service. For more information, please click here. This is an automatic message. We kindly ask you not to answer to this e-mail. In case of need, please contact us at: professional@dexeus.com. In order to read our privacy policy, please click here.