If you cannot see this email, please click here.
July 2018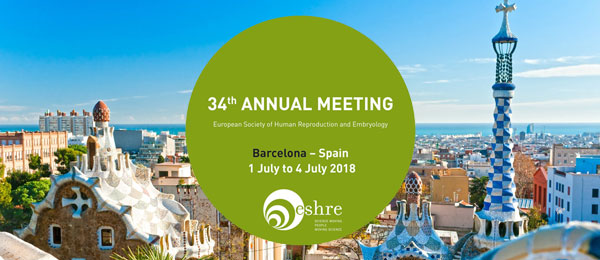 From 1 to 4 July, Barcelona hosted the 34th Annual Meeting of the European Society of Human Reproduction and Embryology (ESHRE 2018), which paid homage this year to Dr Pedro N. Barri, Director of Dexeus Mujer, who was named an honorary member for his professional work and contributions to the Society.
The meeting drew more than 12,000 professionals from 120 countries with an extensive programme that included over 75 presentations and discussion sessions, symposia and training courses.
In this newsletter, we summarise the content of the presentations, scientific posters and papers presented by professionals of the Reproductive Medicine Unit of Dexeus Mujer.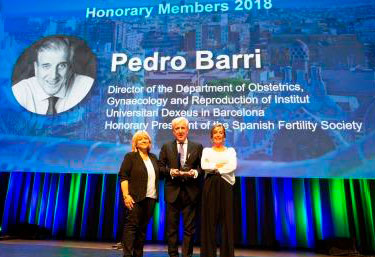 A simpler and more economical new strategy for obtaining oocytes from donors
A paper presented at the 34th Meeting of the ESHRE and led by the Reproductive Medicine Unit of Dexeus Mujer proposes an alternative to hormone injections in ovarian stimulation treatments in donors.
Is cell exclusion by the embryo an indicator of aneuploidy?
The arrest of embryonic development is the main way of fighting severe chromosomal abnormalities. Sometimes, however, the embryo is also seen to eject some cells during this process. Could this be a mechanism for self-correction to prevent possible aneuploidy?
A total of 2.7% of previous donor allocations could favour the transmission of hereditary diseases to the future baby
We are all carriers of recessive gene mutations that can potentially go unnoticed and transmit hereditary diseases to our offspring. This is why the Genomic Medicine Unit of Dexeus Mujer has expanded the genetic screening that it conducts on its egg donor programme to donors of gametes, following the recommendations of the American College of Medical Genetics (ACMG).
Is it true that fast-cleaving embryos have a worse prognosis than eight-cell embryos?
Until now, it was thought that fast-cleaving embryos on Day 3 yield worse results, both in pre-implantation genetic diagnosis and as regards their likelihood of uterine implantation and pregnancy success rates. However, a recent paper presented at the latest ESHRE Meeting appears to deconstruct that myth.

---
If you no longer wish to receive these e-mails, please click here.
We inform you that this communication is in accordance with the Organic Law 15/1999 regarding data protection and with Law 34/2002 about information society service. For more information, please click here. In case of need, please contact us at: professional@dexeus.com. In order to read our privacy policy, please click here.